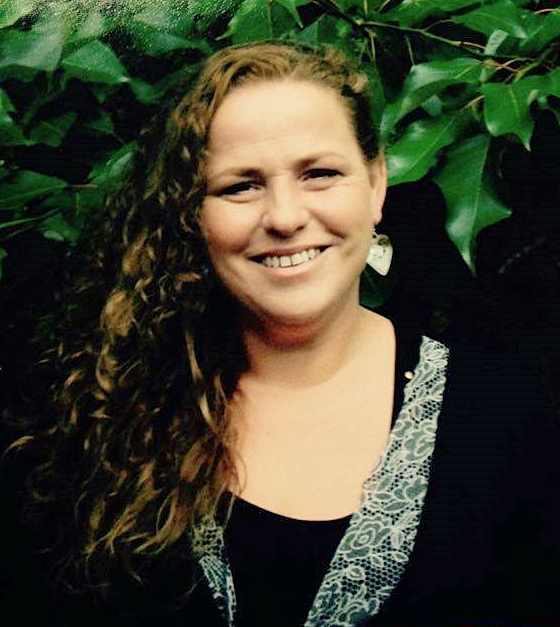 Hi! My name is Tania and this is where I keep all of my favourite recipes.
I was born and live in the sunny Hawkes Bay, 'the fruit bowl' of New Zealand.
Growing up, I spent a lot of time at my Nanas, on her farm watching her in the kitchen…..cooking, baking, preserving and working her butt off on the farm, all whilst raising five children, it was she who passed on her love of cooking (and eating) to me. The kitchen is my favourite room in the house and I am at my happiest and most relaxed when I am creating something in there.
I have been a Café Chef for around eleven years now with seven of them in an award winning, much loved (and missed) family-owned Café and many of the recipes you will find here are cherished, tried and true and enjoyed by our customers from back then. I have worked in restaurant kitchens also but have enjoyed working in Cafes more as I prefer baking, cooking breakfasts and preparing light meals much more than grilling a steak! I am a qualified pastry chef and have a sweet tooth so you will find most recipes on here are on the 'naughty' side, for when you want to treat yourself and your loved ones 🙂
You know you love something when you do it for many hours a week at work and then on your days off, you are still doing it!  I must say I feel very blessed for getting paid all these years for doing something I enjoy. Friends often ask me how I can stand working every weekend, public holiday and school holidays (and yes sometimes I get tired of it), but my family are used to it and the hours don't really bother me too much. I love what I do so it doesn't feel like work to me.
I created Tania's Kitchen as a place to store all of my recipes and to use as a platform to create new ones. I am really excited about having all of my favourite recipes in one place as I have them everywhere, at work, at home, in files and ripped out magazine pages everywhere I look, so this blog is my new 'Recipe Box' where they can't get lost and the most used pages won't stick together from melted butter and chocolate, lol!
This blog is about me, sharing my passion for food, especially baking, with like-minded people like you. I believe recipes are meant to be shared not stashed away in the cupboard, lost forever.
Thank you for stopping by and I'd love you to say 'Hi' below. I hope you try out one of my recipes and let me know how it turns out because next to my love of cooking food is talking about food!