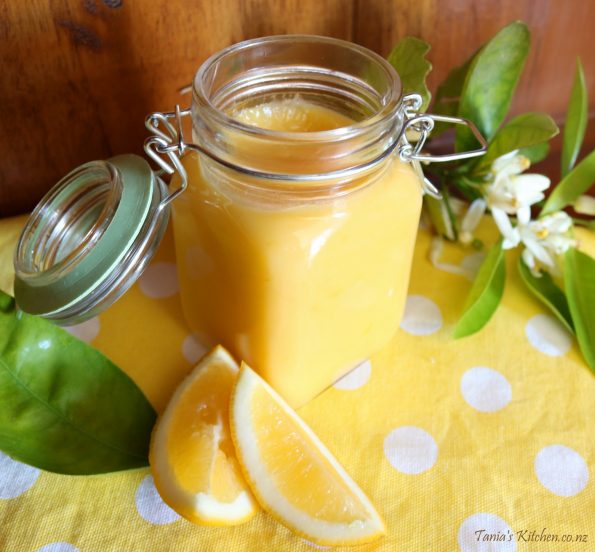 Aahhh…..Lemon Curd, I cannot imagine life without it!
I have to be honest and say I never make it, I buy it…. 'aint nobody got time for that'. If I had a laden tree and lemons to burn I probably would. Life sometimes gives me Lemons but my tree certainly doesn't, not it's fault, tis my lack of horticultural skills, poor thing, you are lucky to be alive if you dwell in my garden! My tree has had only two lemons in three years (and that was probably the year my Grandmother felt sorry for it and called around and fed it some citrus food!) so I have to beg, steal and borrow if I want lemons.
So I thought I had better become familiar with making curd as there will be quite a few things here on my blog that it goes great with. Curds are made with sugar, eggs, juice (usually citris) and butter, which makes it creamy. First I tried my pastry school recipe and I thought it was too 'meh, whatever' and then I tried Martha Stewart's recipe and it was delicious and silky but super thick (it didn't make much) which is fine but it tasted a bit 'eggy' for me as she uses only yolks, so I stuck to her recipe but added an egg and used the whites too, bar one, which is only the yolk and I think you need at least one to give it a 'silky' texture.
I put curd with so many things. With baking: It's a great decoration and it's nice to spread on scones, slices of loaf, in between biscuits or layers of cake. At breakfast: Spread it on pancakes, pikelets, banana bread, toast and waffles, or have it with yoghurt. Then there are desserts: Spread it on top of, or fold through) cheesecakes and of course, it is the filling for Lemon Meringue Pie and you can also fold it through whipped cream or home-made ice-cream.
INGREDIENTS
4 medium-sized eggs (I used size 6's)
1/2 cup lemon juice (from approx 4 big, 5 med or 6 small lemons)
zest from 1 medium-sized lemon
3/4 cup white sugar
100 grams butter
STEP BY STEP
First zest one lemon and then squeeze the 1/2 cup of juice and taste it….is it really tart? Did you screw up your face? If so, awesome!….carry on. If the juice is not that tart, subtract 2 tablespoons of sugar from the recipe or it won't have a good sweet/tart balance.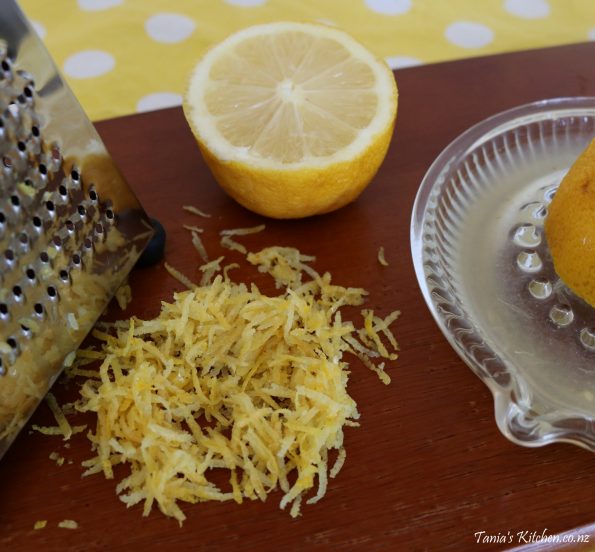 Next place your three eggs and one yolk in a bowl…..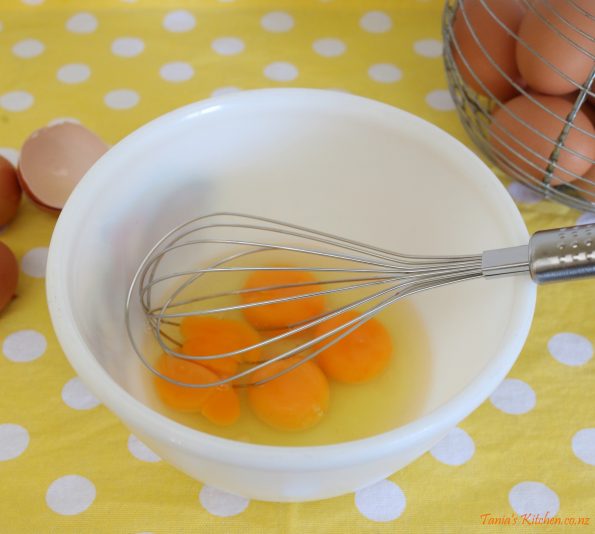 …….just 'lightly' whisk them egg together (without them getting too frothy) and be careful not to make sure the whites and yolks are totally combined or you run the risk of having little bits of cooked egg whites in your curd.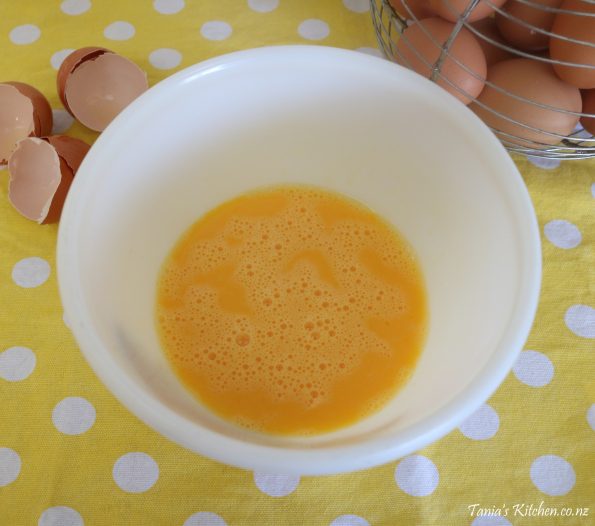 Moving on…..place the sugar, eggs, lemon juice and zest into a heavy bottomed, medium-sized saucepan and turn the heat on to medium.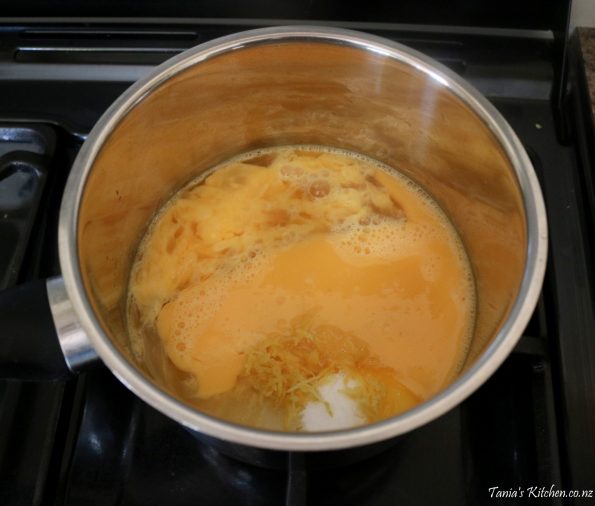 Stirring often (careful to keep the curd from sticking to the bottom or on the sides) bring it to the boil and then once it's boiling turn the heat down to medium/low.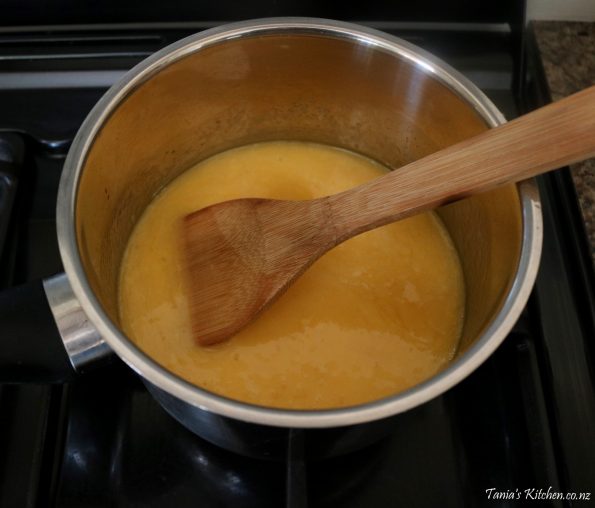 Slowly and continuously stir now, until the curd coats* the back of your spoon. This will take around 5-7 minutes. *It will stay on the back of your spoon without dripping off and you could run your finger through the curd on the spoon and it will leave a line because the curd should be too thick to join back together.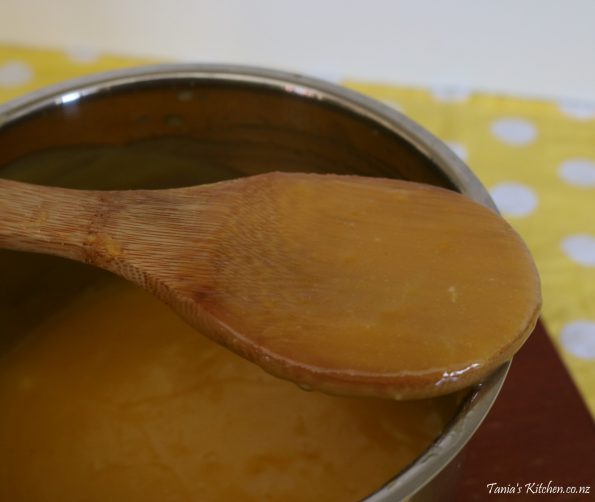 Remove the curd from the heat and cut the butter into cubes. Then using a wooden spoon beat in each cube of butter, one at a time.
Put the curd in a jar or container and cover the surface with cling wrap or paper so it doesn't form a crust when it's setting and leave it to cool in the fridge for at least an hour, before taking it off and putting the lid on your jar or container for storage.
Delish! 💚
Keeping it fresh – Store in an airtight container and refrigerate for up to one week.
Curds are made with sugar, eggs, juice (usually citris) and butter. Spread on baked goods as you would butter. It's also the filling in Lemon Meringue Pie.
Ingredients
4 medium-sized eggs (I used size 6's)
1/2 cup lemon juice (from approx 4 big, 5 med or 6 small lemons)
zest from 1 medium-sized lemon
3/4 cup white sugar
100 grams butter